Wijnne Barends orders 6 new vessels
The vessels, with a deadweight capacity of about 4,200 tons and a length of 98 metres, are designed to meet the increased environmental requirements that apply to newly built vessels (Tier III standards).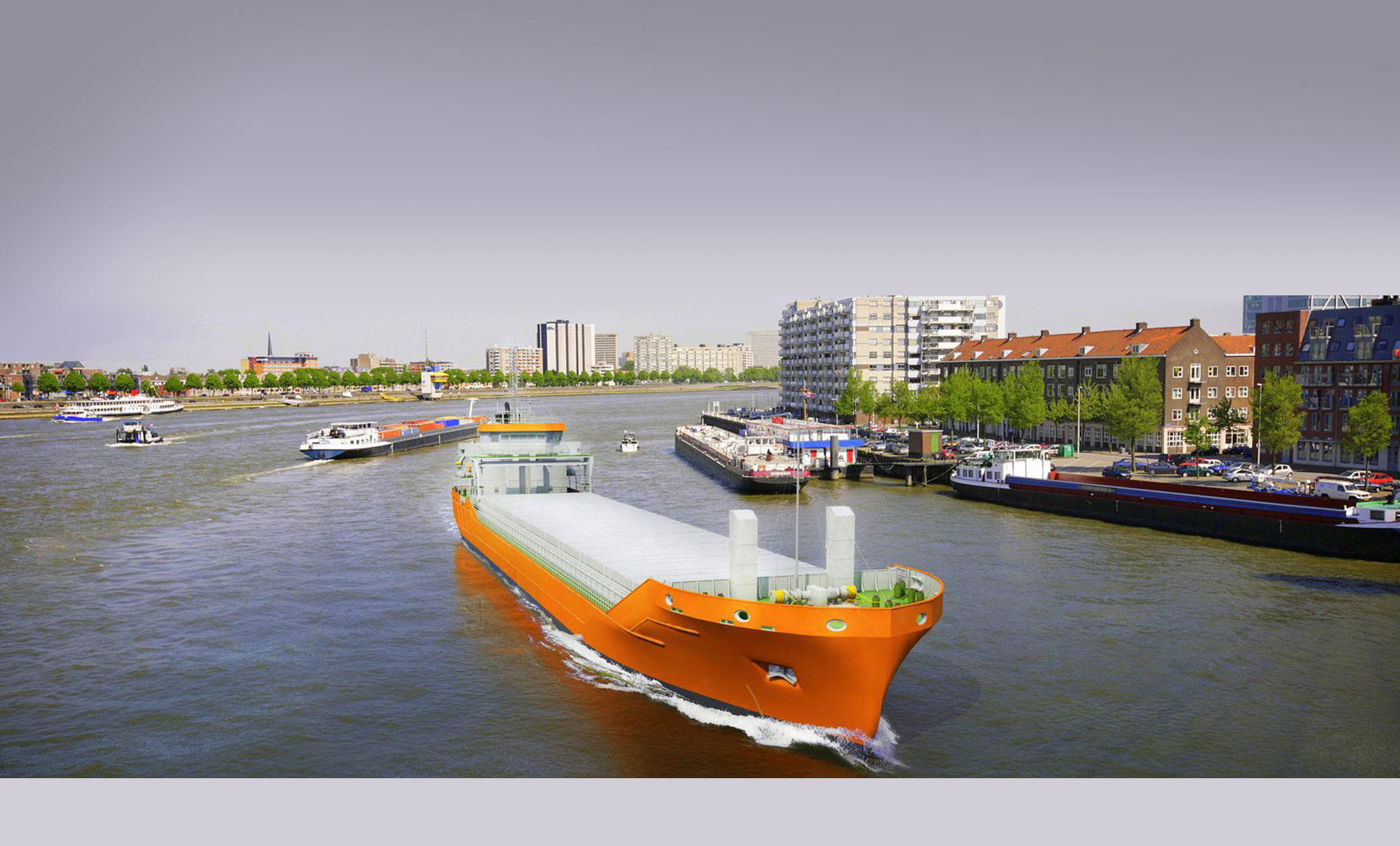 These standards, applicable worldwide and aimed at the reduction of emissions of nitrogen dioxide, were put into effect for all newly built vessels on American waters in January 2016. In 2021, these standards will also apply in the main area of operation for the company, the North – and Baltic seas. Because of this trade region these vessels, with a cargo hold of more than 6,000 m³, meet the highest Swedish/Finnish ice class. The delivery of the first ship has been scheduled for the last quarter of 2018. The vessels will be added to the existing (Lady-H) series in intervals of four months.
Wijnne Barends is investing heavily in energy saving and environmental care
Wijnne Barends is investing heavily in energy saving and environmental care. In addition to the delivery of m/v Lady Astrid in December 2016, the final vessel in a series of 12 highly energy-efficient (Dutch-built) vessels, it's the only Dutch shipping company with short-sea vessels that are equipped with exhaust gas wash-installation (scrubber), in order to continue to meet the maximum standards allowed for sulphur emissions, without change of fuel.
Wijnne Barends is a part of the Amsterdam-based Spliethoff Group that plays a leading role in the worldwide transportation of project cargo, heavy lifts, general and Ro-Ro cargoes and yachts. The group manages a large and modern fleet of over 100 multi-purpose, heavy lift, Ro-Ro and semi-submersible vessels ranging in size from 3,000 to 23,000 tons DWT, under the Dutch flag. Spliethoff Group consists of Spliethoff's Bevrachtingskantoor, BigLift Shipping, Sevenstar Yacht Transport, Transfennica, Bore and Wijnne Barends.